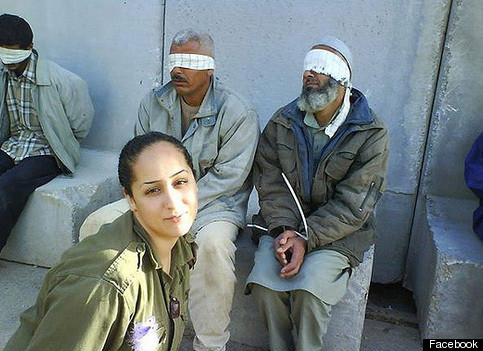 Eden Abergil, a former Israeli soildier, has come under fire in the online press after she posted photos on the social networking site Facebook where she is seen posing with blindfolding prisoners.
Her use of the prisoners as a backdrop for her numerous photos has drawn criticism from a number of high-profile Israeli news websites and blogs.
The controversy is said to be a reminder of the unmistakable tension between Israeli authorities and the Palestinian citizens living in Israel.
See more photos here.