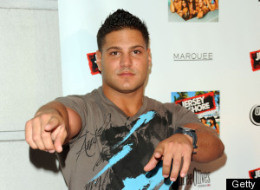 24-year-old Ronald "Ronnie" Ortiz-Magro, a reality TV star seen on the popular MTV show Jersey Shore has been arrested, according to the Associated Press and Seaside Heights Police. Ortiz-Magro was arrested on outstanding warrants from two other communities around the Garden State area. The offenses involve parking violations.
Press reporting on the matter say that he was released after satisfying the conditions of the warrants in question. He was taken into custody at about noon on Sunday.
The arrest is not the first brush participants of the show have had with the law while living in the New Jersey house in which the show is set. Another contestant, nicknamed Snooki, was arrested on disorderly conduct charges around two weeks ago. Ortiz-Magro, himself, was also arrested in 2009 by Seaside Heights officers on charges of disorderly conduct.