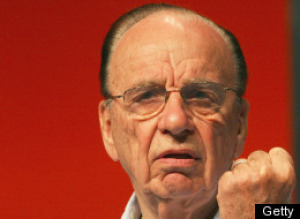 Rupert Murdoch, the powerful media mogul who claimed just over a year ago that he would block search engines like Google, who send news websites mountains of traffic every week, from indexing their content.
Murdoch, who owns the Times and the Sunday Times in London, has been looking to introduce pay-walls on all of his newspapers' websites, as the
Wall Street Journal
has done and the
New York Times
plans to this year.
The
Times'
website will not allow Google or other search engines to index the content, and will instead only allow them to index their home pages.
Plans include a two pound-a-week charge for users who wish to read the paper. This charge, we are told, will auto-renew, unlike a daily fee.