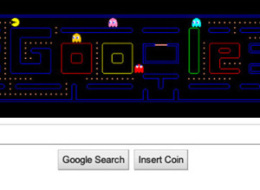 In celebration of the 30th Anniversary of the iconic video game, Pac-Man, Google, the internet giant, replaced its iconic logo with an interactive 'doodle' that, as it turns out, consumed around 4.8 million hours of users' time.
Although this does negate one of Google's principles - to get users off their homepage as quickly as possible - it was a fairly clever way of doing it, spawning a social networking frenzy on sites like Twitter and Facebook.
So much so that the words 'Pacman' and 'Google' were trending topics for much of the logo's dominance of one of the most valuable pieces of real-estate on the internet.