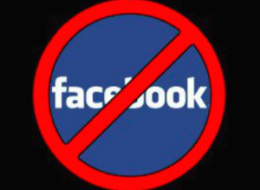 With increased controversy over social networking site Facebook's privacy settings, a group of users have organised a "Leave Facebook Day" where people...well, leave Facebook.
Many have pointed out that Facebook's privacy policy is now longer than the U.S. Constitution and offers some 50 different settings, and over 170 different setting options.
To combat further privacy changes, the group has banded together (perhaps ironically, through social networking) to leave Facebook together. Their site,
QuitFacebookDay.com
, asks users to 'commit to quit' on May 31 by signing their name or Twitter username to the list of pledges. There is also a Facebook Page devoted to the event.
Facebook, which is currently up to around 400 million users worldwide, has not commented on the topic of mass-organised 'leavings'.