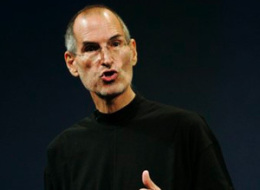 According to TechCrunch:
For many years, tech fans have known that Steve Jobs will occasionally respond to messages directed to his well-publicized email address. Most of the time his responses consist of snappy one-liners, often containing a nugget of new information. But it's rare to hear about a full-on debate, with Jobs offering some rationale behind Apple's highly controversial decisions.

That's exactly what happened last night, when Gawker writer Ryan Tate got irritated by an Apple ad describing the iPad as "a revolution" and shot off an email to Steve Jobs.