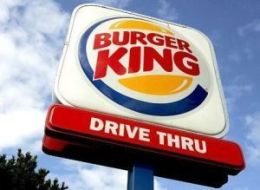 Burger King, the fast food chain offering burgers through some 12 thousand locations, has been sold to private equity firm 3G Capital for a reported $3.26 billion. The Associated Press argues that the company's new ruler could help it expand its empire.
3G Capital is said to have huge ties to Latin American businesses, and purchased Burger King in a deal worth around $24 per share for the company's existing owners.
"Hopefully they'll be able to even provide more of an accelerant to the fire," John Chidsey, the company's chairman and CEO, told the Associated Press.
More than a third of Burger King's locations are said to be outside of the United States, and top brass at the fast food chain say that there is still massive room for expansion. Overall, they remain upbeat about the prospects for the company as it heads into a new era of business ownership.
"This will give them more of an opportunity to develop a compelling menu," Morningstar analyst R.J. Hottovy said.