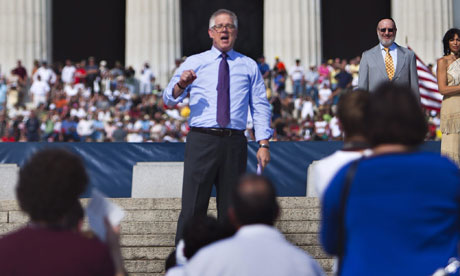 Glenn Beck, a conservative Fox News cable personality and host of the 'Restoring Honour' rally over the weekend, has launched a
new opinion website
- hot off the heels of his latest controversy. Beck, who hosts his own show on the conservative 'noise channel' Fox News, is known for controversy and provocative thinking - he once called President Obama a racist.
The site, which was launched on Monday, intends to focus on 'news and information' as well as "Some commentary and opinion stories we're interested in that are being under-covered or not covered."
Beck has noted in his
introductory note
to the site's new readers that he intends to be heavily involved with its day-to-day operations. "We want this to be a place where you can find breaking news, original reporting, insightful opinions and engaging videos about the stories that matter most."