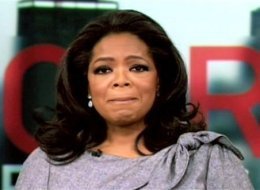 The charity of high profile talk show host, Oprah Winfrey will close, according to the Associated Press, and stopped accepting donations today. The organization reported on its website that it intends to dissolve after all of its remaining funds have been disbursed.
The charity was formed in 1998 and financed through donations from Winfrey's TV viewers. Winfrey has announced she intends to leave the show in 2011 - ultimately leading to the closure of the Angel Network.
According to the AP:
Winfrey isn't ending her philanthropic efforts. The website notice says her new cable network will highlight charitable organizations in coming years.

Winfrey announced her round-the-clock Oprah Winfrey Network earlier this year. It is to start next January. She revealed last month that she'll host one of its programs, a nighttime travel and conversation show called "Oprah's Next Chapter."