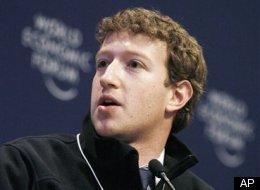 Things haven't been going well, lately, for Mark Zuckerberg, the CEO of social networking website, Facebook. First, he has faced the prospect of mass exodus movements to leave the site, followed by revelations through leaked IM transcripts - now it appears he's being accused of securities law.
It has been revealed that Zuckerberg may be under investigation for securities fraud over an out-of-court settlement over 'stolen' code that Facebook used to build some of its core features.
This allegation follows from his early Harvard University days, where he was recruited by a couple of classmates to help them build their own social networking site (now called ConnectU). When Zuckerberg left and founded Facebook, the classmates claimed Zuckerberg stole their idea and basic source code.
The case is part of a new movie being made about Zuckerberg and Facebook, called
The Social Network
, based on the book
The Accidental Billionaires.